i live in sunnyside, queens. i like to eat.
shaunaeatssunnyside@gmail.com
Bloody Mary Blitz
In respectful observation of annual Bloody Mary Monday (the first of the month), B and I embarked on a 2+ hour Sunnyside scavenger hunt for proper ingredients and beverage receptacles before returning home on a worknight to assemble our honorary cocktails.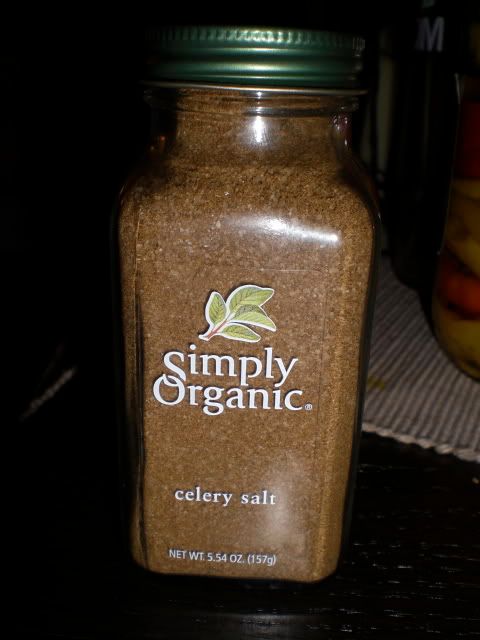 Word to the wise: If you seek celery salt, you will not find it in the Butcher Block. Further, you will not find it a convenience store, regardless of whether they are open 24 hours or have an elaborate wall of spices near the door. The shit was ever elusive, thus we were forced to trek to the overpriced Met for a $5 shi-shi organic cannister of the very-necessary Bloody Mary seasoning.
On the topic of the highball: B, though jaded by the blatant price boosts at 99¢ Treat, dragged me back there to take a whack at locating the ultimate (relatively cheap) Bloody Mary glass. And find it, we did… ergonomic heavy square base with round lip, spacious enough for ice and all the spicy pickled add-ins we planned to cram into it. Of COURSE, the smug thrift store pirates charged more than $1 each, but it was late in the game and we were desperate to celebrate.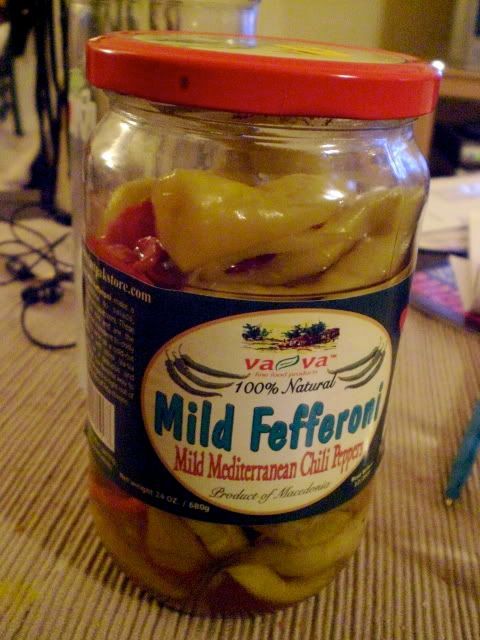 We swung by Euro Shop after peering in at their solo shelf of pickling jars and spotted this $4 pot of intimidating red and yellow peppers. They aren't nearly as spicy as they look (um, upon further inspection, perhaps because we got the MILD ones), and pack a nice crunch amidst the pickling juices. Bonus: pepps can double as cocktail swizzles.
Badass Ecuadorian hot sauce was poached from Pioneer on one fateful empanada weekend, and duty-free Grey Goose rounded out our booze project nicely. B worked his mixologist magic (it's all in that bionic wrist), and by 10pm boo and I were (finally) cheersing to the beauty of a bomb-ass Bloody Mary.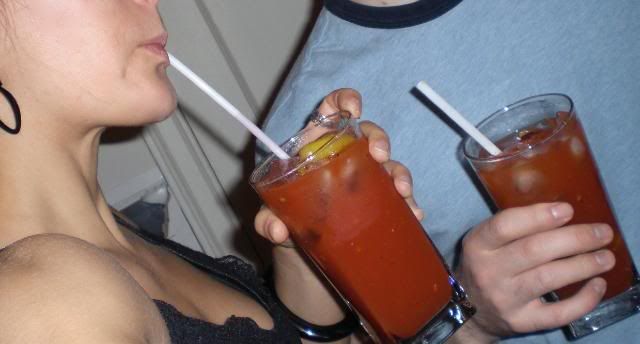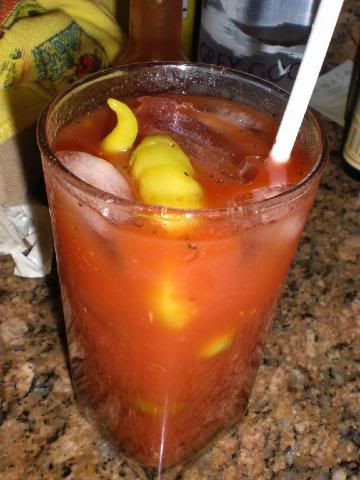 ———————————————-
The Butcher Block
43-46 41st Street (b/w Queens Blvd. and 43rd Ave.)
Sunnyside NY 11104
718-784-1078
99¢ Treat (a.k.a. "Markup Central")
Queens Blvd. b/w 41st and 42nd Sts.
Sunnyside, NY 11104
Euro Shop Meat Market and Bakery
42-07 Queens Blvd (b/w 42nd and 43rd sts)
Sunnyside, NY 11104 
718-786-6026 

Pioneer Supermarket
45-60 46th St. (b/w Greenpoint and 47th Aves.)
Woodside, NY 11137
718-706-7802
blog comments powered by

Disqus
Page 1 of 1